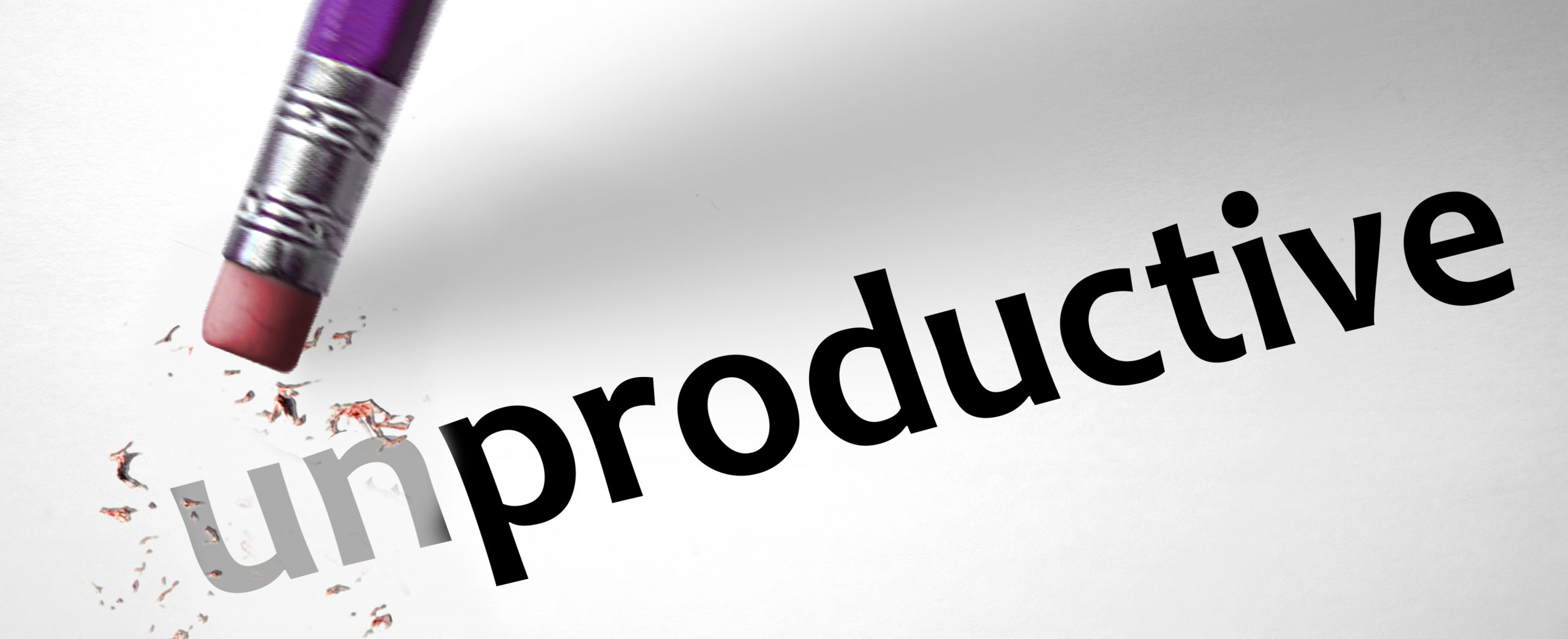 Productivity & time management coaching changes the way you work and live.
How do you know if productivity & time management coaching is the right solution for you?
Are you …


 

overwhelmed, stuck, or paralyzed by the amount of stuff you need to do and don't know where to start?

frustrated by ever-increasing demands on your time and unsure how to make it stop?

exhausted from always working at a frantic pace and last-minute deadlines, but unsure how to get off the cycle of burn-out and recovery?

buried under commitments and responsibilities that keep you from enjoying your life and putting your priorities first?

sacrificing your personal time in an effort to just barely keep up?
And does
it often feel
like …

no matter how hard you try, how much you accomplish, or how fast you move – it's just never enough?

you've tried loads of time management tools and organizing systems but none of them help you get more time in your schedule?

every day is a hard-won battle to move an inch forward but you wonder if you'll ever catch up enough to actually enjoy your life?
You're not alone, and you're
not doing anything wrong either.
Let's face it … today's work culture demands more than we can manage at times. And technology has definitely not simplified our lives! Many people are struggling with unrealistic workloads. They're overwhelmed by stuff like …

too many emails, texts, and inter-office messages


too much information to filter

too many tasks and roles and responsibilities
The pace of communication has increased dramatically and they're expected to reply, or at least be 'in the loop' constantly.
They rarely step off this crazy treadmill long enough to assess what's not working so it can be corrected. Instead, they try to solve the problem by working faster and longer in a world that isn't showing any signs of slowing down.
Is there no way out from all of this?
Well, I believe there is.
I've worked with hundreds of people that have struggled with these similar issues. I've spent over 15 years devoted to researching and learning about productivity, time management, organizing, and behaviour science principles to understand what it takes to create lasting change.
Here's what I've discovered: There's no such thing as one-size-fits-all.
In order for any practice or system to work, it must be tailor-made for you.
And do you know who the most qualified person to decide what's best for you?
YOU! That's right … you know yourself best.

This isn't about following someone's 5-step program or blueprint. Nor is it learning success strategies the world's top CEOs use. Frankly, you don't care what they might do before breakfast. You just want to know what's going to work for you. This is where you'll get my expertise, experience, and extensive research, distilled, curated and fine-tuned exclusively for you.

"Two words and I don't use them often: Life-Changing
After decades of attempts to stay organized and meet my goals, I finally have a formula that is working for me. By taking several different tools that are "best for me", Georgina helped design a system that perfectly matches my personality. No more self-deprecating thoughts to halt my progress. No big habits to change. It is so easy for me to keep up."
~ Karen, Custom Picture Framer, Calgary, AB

 
 

Imagine …

Feeling a calm sense of control over everything you need and want to do

The relief of knowing there really is time for you in your schedule

More confidence in how you spend your time and choose your priorities

Letting go of the guilt and being fully present wherever you are

Enjoying your life even in the midst of all you're committed to doing

Productivity and time management coaching can help you realize all this and more.

"Every call has been a 2o shift and has moved me into the role that I'm best at. I am organized. I am energized. I am PRODUCTIVE!!! Thanks for holding my toes to the fire, ever so gently, while I figured this out."
~ Gail, Business Owner, Toronto, ON

You'll be more organized, more productive, learn to alleviate stress, and have more time and freedom to live the life you want.
I specialize in helping busy people – just like you – break free from time pressures and overwhelm.
Coaching is unlocking a person's potential to maximize their growth
~John Whitmore
Here's how it works …

It starts with a conversation where we both get a good feel for what you've currently got going on, how I can help, and whether we would be a good fit to work together.

Coaching is done over the phone so sessions can easily fit around your schedule. We spend those sessions focused on your choice of topic or challenge you need support with.

Ready to get started?
Let's start with a complimentary chat to discuss your goal, time frame, and budget.
From there, we'll determine the next steps together.
Get in touch with me today to get help with your productivity and time management challenges.
Here are just a few results you can expect …

A surge in productivity and organization

An email inbox and paper system that is finally under control

A spacious schedule designed to anchor your week

Confidence to move your projects forward without resistance

Less stress and overwhelm knowing you are making progress

More time doing things you want to do – without the guilt

Confidence in your ability to stay in control
It sounds like a dream, doesn't it?
Seriously though … if you're committed to making change in the way you work, I can help get you where you want to be.
Consider my one-on-one productivity & time management coaching programs …
SMART PRODUCTIVITY PRO
If you really want to change the way you work and boost your personal productivity, this program will shift you out of overwhelm and get you back in control of your life.
Your Smart Productivity Pro includes …

60-minute Foundation Session call

Six 45-minute calls*

Text and email support between calls
Investment: $1,195 CAD
*Must be used within a 3-month period. I'm not trying to be difficult but I've learned that in order for coaching to have any positive impact on your productivity, a commitment over a short period of time is most effective. I'm just looking out for your best interest and to help you make the most of your investment 🙂
Add On
When your program is done, you can opt to purchase more coaching sessions. I've got a special rate just for you! We can talk about that when you're ready.
PRODUCTIVITY REBOOT
Not quite sure a long-term commitment is right for you? I get it. Maybe all you're looking for is a kick start to get your productivity back on track. This short-term coaching package is ideal for those that are feeling overwhelmed with everything they have to do … should do … need to do … would like to do … but need just a bit of accountability.
Your Productivity Reboot includes …
Two 45-minute calls*

Text and email support between calls
Investment: $325 CAD
*Must be scheduled at least one week apart. This gives you plenty of time to implement and practice any new strategy we come up with together, and then follow-up for that accountability part.
POWER HOUR
There will be times when you get stuck and days that just suck. That's when you need support the most. You just need a bit of refocus, and that's where the Power Hour can save the day – so to speak. We'll spend 60 minutes diving deep into your current shit-storm and together we'll get you back on track. Call or text me at 403-615-4349. *
Your Power Hour includes …
Investment: $125 CAD
*If I'm with another client, I may need to ask you to wait a short bit of time, but I promise I'll do my best to throw you a lifeline as quickly as I possibly can.
Don't wait to get started
Every day that goes by is putting you further behind, is costing you time and money, and will continue to keep you frustrated and overwhelmed. Boost your productivity  with productivity & time management coaching.

Ready to get started?
Let's start with a complimentary chat to discuss your goal, time frame, and budget.
From there, we'll determine the next steps together.
Get in touch with me today to get help with your productivity and time management challenges.

"Georgina asked me questions – the right questions: the ones that got me to learn what I needed to learn about myself in order to make strides. I discovered how I sabotage myself and what I can do to change that – she helped me realize sometimes 'good enough' is perfect. I now see myself in a different way. Georgina is a great coach – she is respectful and solution-oriented.  It was a great experience and months later, I am still benefiting from it."
~ Michele, University Student, Nanaimo BC

"Even a year after my coaching has completed, your clear and concise ideas and suggestions still work for me. Easily distracted and with 10 things always on my mind I found myself getting behind and overwhelmed recently. I then thought of all the conversations we had. How you would ask me a simple question and I would find my own solutions to my issues. It reminded me I just need to keep working on the tricks and ideas until they become habits. Your productivity coaching has not only impacted my work life but has, and will continue to impact my personal life. This is the support I needed. Thank you!"
~ Stacy, Office Manager, Small Town, AB
Ready to get started?
Let's start with a complimentary chat to discuss your goal, time frame, and budget.
From there, we'll determine the next steps together.
Get in touch with me today to get help with your productivity and time management challenges.
Save
Save
Save
Save
Save
Save
Save
Save
Save
Save
Save
Save
Save
Save
Save
Save
Save
Save
Save