Most people live on information overload. We have so much information and knowledge available at our fingertips – it's beyond measure.
But is it good for us?
Is it making us smarter?
or …
Is it interfering with getting stuff done?
You know, the important stuff.
Numerous studies suggest that information overload is actually making us dumber. Oh, dear.
People exposed to excessive amounts of information are less productive, prone to make poor decisions and risk suffering serious stress-related diseases.
It shortens our attention span and is a serious time waster in many cases.
When you delay work because of other things like surfing the web or spending too much time on Social Media, you may end up achieving nothing for the day.
Bottom line: too much information is counterproductive.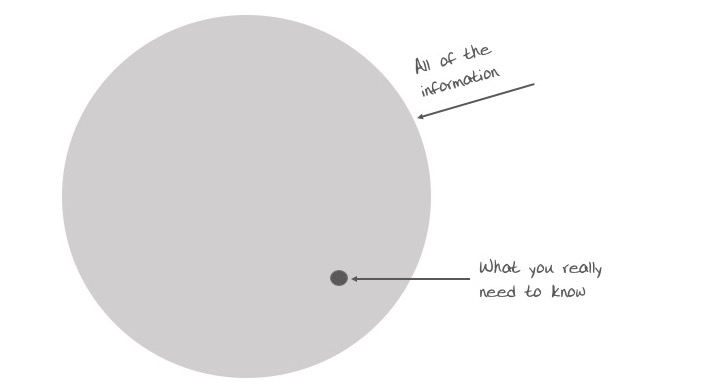 You may want to ask yourself: How much do I really NEED to know?
Do you …
… find yourself endlessly researching stuff on the internet, clicking from one link to the next?
… have piles and piles of stuff you're going to read when you get some time?
… constantly check on important news stories and daily happenings?
… feel stressed and overwhelmed by all the work that you still need to get done?
Those hours of actual work you planned on doing are filled with information overload coming at you from all directions. It's time to stop this time wastage.
Try this …
Go on an information diet.
– Eliminate mindless internet surfing
– Stop reading every bit of information that happens to cross your path
– Put a time limit on how long you will spend researching something
– Dump that growing pile of unread stuff – digital and paper
From here on in, commit to being seriously selective about what information you will read and how much time you will allow for searching and gathering.
Less information = more stuff done.