We often assume that productivity means getting more things done each day.
Untrue. Incorrect. Wrong-o.
Productivity is getting important stuff done consistently. And guess what? Not everything you do has the same level of importance.
Being productive is about maintaining a steady average speed on a few things, not maximum speed on everything.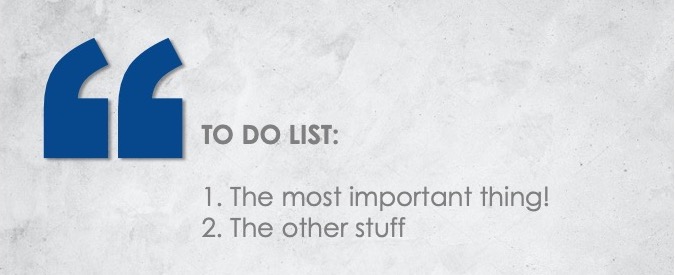 Get your most important task finished first thing in the morning.
Finish writing my first monster hit song
Make it a habit to spend the first hour of each day working on a priority task.
Don't check email or voice mail messages.
Don't get distracted by less important stuff until you've put in at least an hour of important work.
Do this every day and then no matter how busy your day unfolds, you will have successfully finished something crucial.
How cool is that?
Do the most important thing first. Get more done.
Now, get on with your day!